GlassPak Line
Rotary Filling Made Easy
Overview
The GlassPak Glass Bottling Systems by ABE Equipment are fast, reliable, and consistent automatic bottle filling machines. These high-speed rotary bottle fillers rinse, fill, and cap up to 33 or 66 bottles per minute. Built with heavy-duty 304 stainless steel, the GlassPak can also be outfitted with a capper for 28 MM, 38 MM plastic, or ROPP caps. The GlassPak serves as a great beer bottle filling machine out of all our bottling lines.
The GlassPak is our star counter pressure bottler. The counter pressure filling process uses a double pre-evacuation purging method to reduce DO levels. The GlassPak counter pressure bottle filler maintains carbonation levels and controls foam expansion. Excess pressure is vented before the cap is applied to give your craft beverage maximum shelf life. The GlassPak is an excellent beer bottle filler and ideal for other carbonated beverages.
Features
33bpm or 66bpm Throughput
Crown or ROPP Caps
Double Pre-Evacuation Purging Method
Nitro option available
Check Out Every Angle
ABE GlassPak Bottling Line
ABE GlassPak Bottling Line
Slide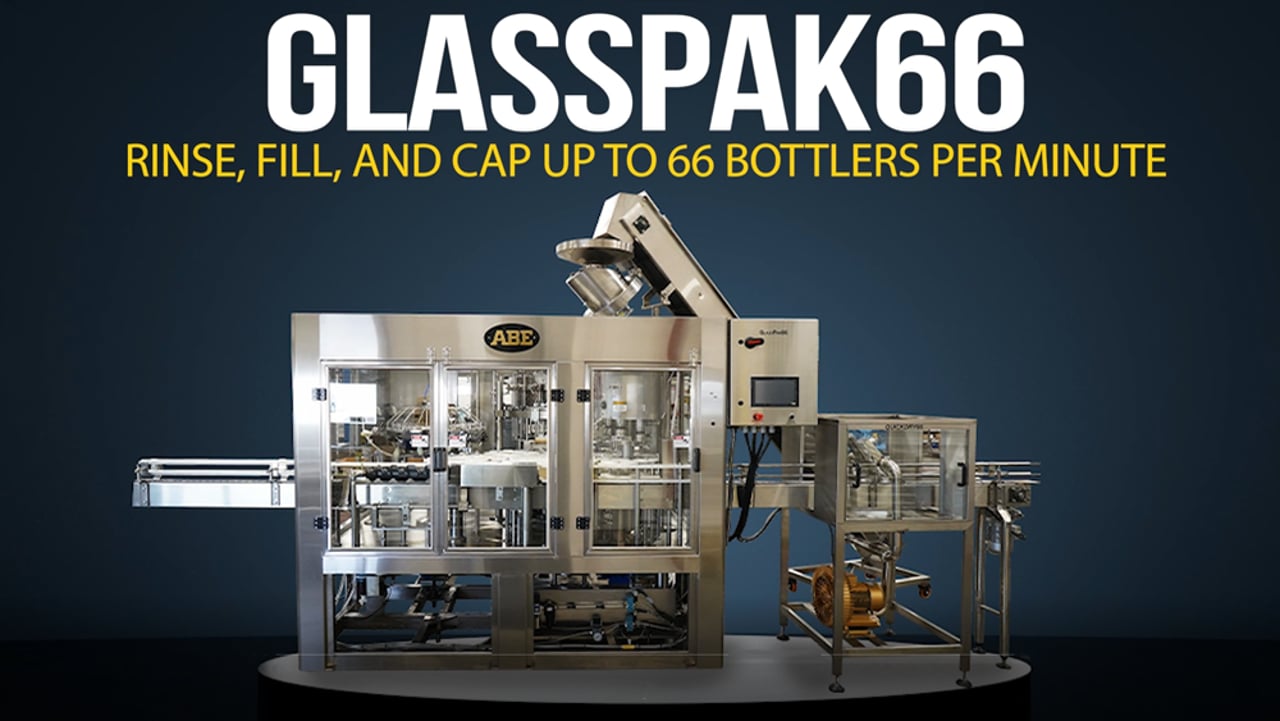 Have Questions? Interested in a Quote?
Whether you have questions or would like a quote on a new GlassPak Bottling Line, our sales team is here to help. Feel free to drop us a line!
Request A Quote